Sunday School Classes – Sunday Morning Adult Discipleship Classes
Celebrating the 500th Anniversary of the Reformation…Then & Now with Dr. David C. Hard at 10:00 a.m. Sundays
This 8-week series will feature a film on the next two Sundays and then Dr. David Hard – BFCN member and former professor of Church History at PBU (now Cairn University) will teach six sessions (see bulletin insert For details)
Note: This year marks the 500th anniversary of the Reformation, marked by Martin Luther's objections to the "status quo" in the church at that time, that led to a reawakening to the Gospel" – that is, that we are saved / made right with God, not through our own efforts, but by "grace alone through faith alone in Jesus Christ alone." This will be a joint adult SS discipleship class preceding the start of the Bible Fellowship Bible Institute on November 12th (more details to come).
Sunday September 17—Reformation Celebration Kickoff
• Introduction to the series, discuss the schedule
• Show the first half of Luther/Reformation Film
Sunday September 24 – Luther/Reformation Film Part 2
Sunday October 1—Background of the Reformation
• Understanding the development of Catholic soteriology
• Understanding of the Catholic sacramental system
Sunday October 8—Background of the Reformation
• Understanding of the Catholic sacramental system (continued)
• Discussion of the origins of Purgatory and the system of indulgences
Sunday October 15—Luther's background
• Luther's background and personal angst over his own salvation.
• Catholic soteriology on the eve of the Reformation
Sunday October 22—Luther's breakthrough
• Luther's theological breakthrough and the catholic reaction
• Luther's "stand" before the 1521 Imperial Diet at Worms
• Following events and the beginnings of the Protestant movement.
Sunday October 29
• Dr. David T. Allen, Exec. Dir of BFC, shares personally and in pictures insights about his trip to the Reformation sites
Sunday November 5
• Preaching at both services: Topic—Justification by faith
• Discipleship hour: The impact of the Reformation and discussion Q&A time.
---
Introducing Dr. David C. Hard, Member BFCN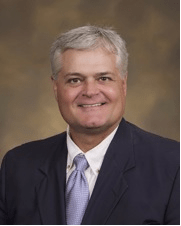 ~ Born and raised in Southern California ~ Graduated from Biola University in 1977 ~ Eight years in the US Navy ~ M. Div. degree from Capital Bible Seminary in DC area ~ Four years in pastoral ministry ~ Ph. D. degree from Westminster Seminary in 1997 ~ 1992 became professor at Cairn University (prev PBU) where he taught for twenty-one years, including courses in Church History, New Testament, Theology, and Greek to hundreds of students ~ Served as interim pastor to six churches in DE, PA, and NJ
~ Loves to travel and led several study tours to Europe that focused on the history of the Reformation and has made numerous trips to teach overseas to Kiev, Ukraine; Chisinau, Moldova; Hong Kong, China; and Tanzania, Africa
Since 2013 David has been a missionary with SALT Leadership, a mission that is focused on providing leadership training and a mobile seminary program for church leaders in the Latin world. The mission has now branched out to other Latin cultures around the globe. Dr. Hard serves as a professor for the organization, traveling extensively and teaching classes through South America as well as serving on the Board of Directors of the mission and providing administrative support for the academic program.
David (Chip to friends) is married to his lovely wife, Karen, who is a retired Naval Officer of thirty years of service. Karen currently is the Senior Naval Science Instructor at the Christiana High School in Newark, where she runs the NJROTC program.
They have three grown sons, David, Jonathan, and Joshua, and currently reside in Newark, DE

Have Questions?
If you have questions about our Sunday School Classes, please call the church office at 302.366.8539 or contact us online.